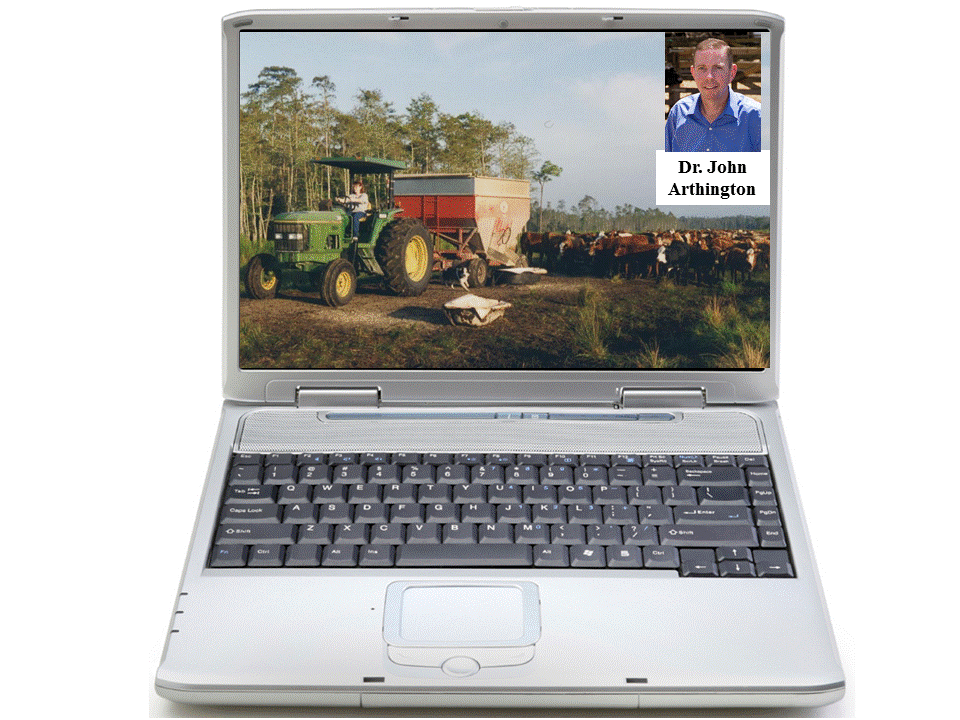 Title:  Managing High Feed Prices: Know Your Options
Date: Monday October 15th
Time:  9:30-11:00 am ET
Description:  In this first seminar, Beef Cattle Extension Specialists from the Southeast region will provide an overview of available co-product feedstuffs and molasses-based supplements.  Discussions  will cover nutritional aspects and how these products best fit into supplementation programs for beef cattle.  Presenters will include: Dr. John Arthington (Univ. of Florida), Dr. Lawton Stewart (Univ. of Georgia), Dr. Matt Poore (North Carolina State Univ.), Dr. Darrel Rankin (Auburn Univ.), Dr. Jeff Lehmkuhler (Univ. of Kentucky).
Directions:  Sign on at the URL listed above and log in as a guest.  The name request if for identification to address questions.  The Univ. of Kentucky is hosting the event using Adobe. connect
A SERA-41 Beef Cattle Production Utilizing Forages in the Southeast across State Boundaries co-sponsored webinar.
Doug Mayo